Feb. 6, 2023 – Whether they're assembling trains or programming robots, one thing is clear – students participating in the district's new Lego Lab are gaining new, hands-on perspectives in STEM.
"It is critical to introduce it in the elementary age," says Duval. County Public Schools Director of Science, Dr. Yvonne Spinner. "Our students have pretty much decided what they want to do when they get to middle school. And if they don't select a track that they're Interested in or start the electives in middle school, they may never engage in STEM learning."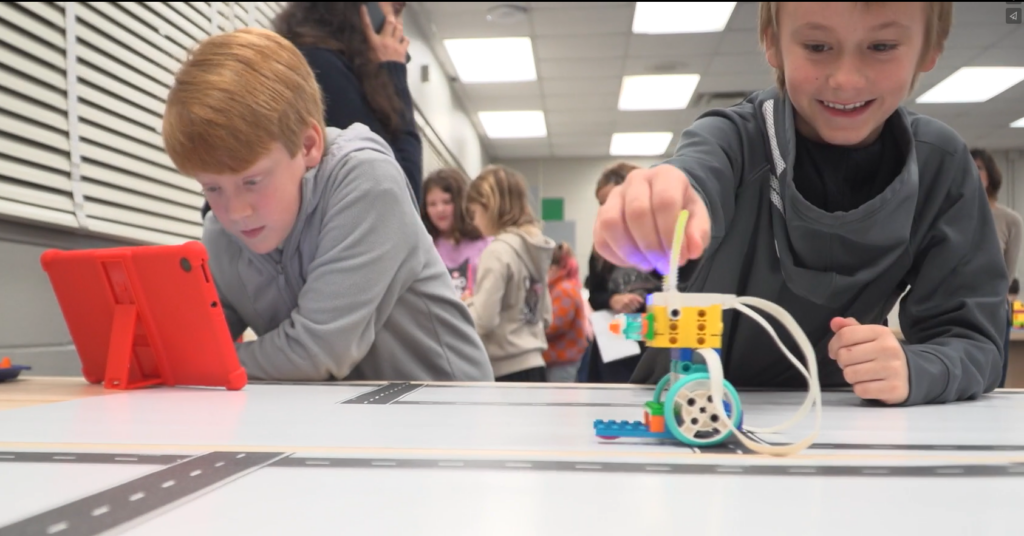 Housed in the STEM Innovations Center at A. Philip Randolph Career Academies, the Lego Lab serves as a free field trip opportunity for teachers looking to provide students with engaging, hands-on learning opportunities outside of their normal classroom environment.
The Lego Lab is geared primarily toward students in grades 2 to 8, although staff have welcomed students in grades as young as kindergarten. Once students arrive at the school, district science staff lead them through various tasks and activities using Lego Robotics Kits, as well as other resources.
The Lego Lab trips are available every other week, Monday through Friday. On the weeks labs aren't taking place at the school, district staff are going to schools with STEM outreach activities resembling those provided in the lab. Dr. Spinner says that by doing in-classroom visits, they're ensuring that all schools have access to the experience.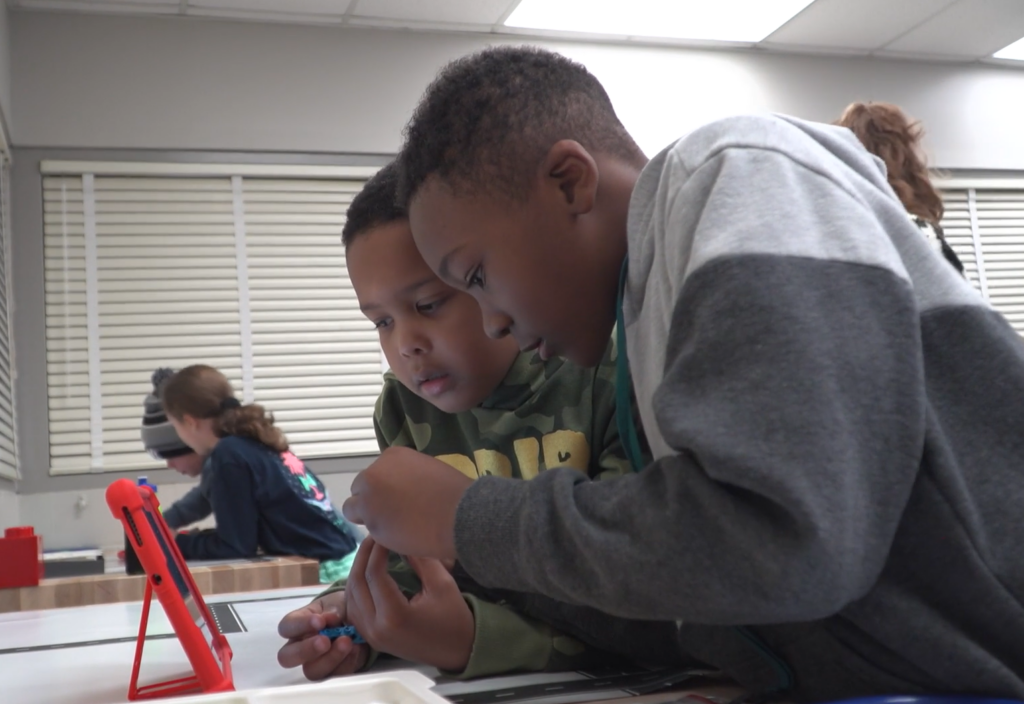 "It's an exciting feeling to see them so engaged in something. It's a challenging activity, but it's not too hard," says Dr. Spinner. "It creates a productive struggle for our students…and then when they finally get the robot to work, the light in their eyes is something you can't miss."