Oct. 25, 2023 –  New STEAM labs, 3D printing pens, and educational field trips. They're among the resources and tools the district will provide to students in 13 schools with a large number of military children thanks to a $2 million dollar grant awarded by the U.S. Department of Defense Education Activity (DoDEA). 
Known as Operation ARTIST, the grant brings technology into arts resources and classes like music, theater, dance, media, and more. It complements a previous STEM grant awarded by the DoDEA called Project RECRUIT.
The Benefits of STEAM Education
Where STEM education focuses on Science, Technology, Engineering and Math, STEAM also incorporates the arts. District leaders say this grant will allow students to maximize their creative potential through innovation.
"What's great is that we're able to provide support to the arts," said Dr. Yvonne Spinner, Duval County Public Schools Director of K-12 Science. "Students could use 3D printing pens in art instead of just clay. Students could use digital synthesizers to make music. We wanted to create a 360-degree approach to STEM education, as well as develop 21st century skills like critical thinking, communication, and collaboration."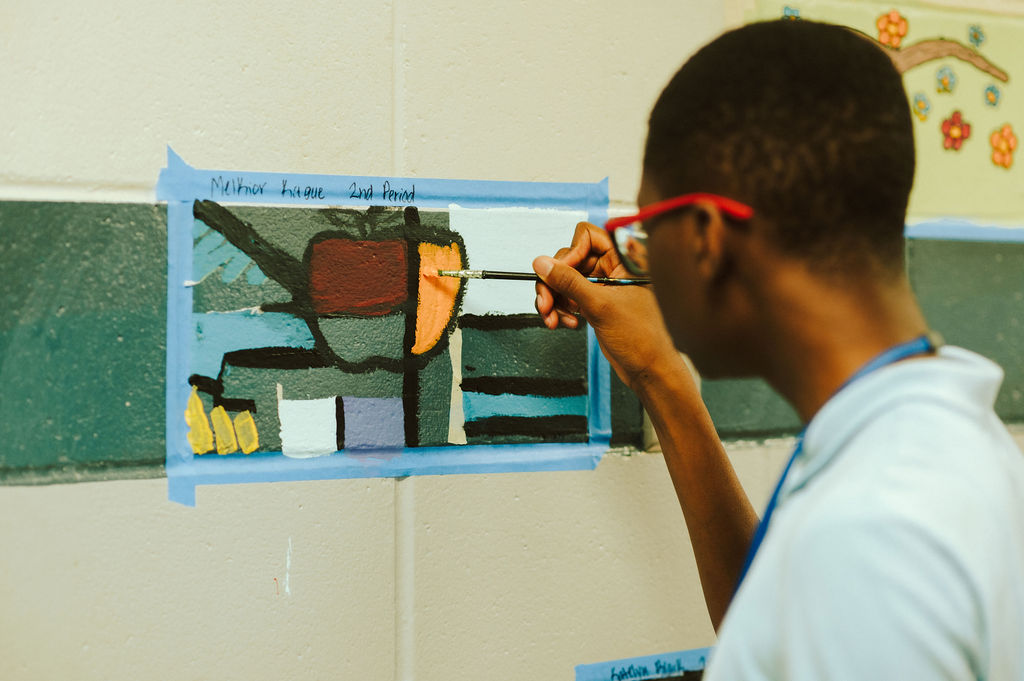 Encouraging STEAM Education with Military Students
Each school named in the grant has a student military population of 10% or more and will be able to receive specialized equipment such as animation kits, tablets, and digital cameras. Schools can also use the funds to build or renovate a STEAM lab or STEAM space.
"A lot of these families are highly mobile, and so being able to provide additional support for these military families is important," said Dr. Spinner. "This is the population that serves us. Now we can serve them to make sure their students are supported."
Schools will additionally have funding for professional development, field trips, and parent nights. A project director and arts coach will be put in place to help support lesson development and implementation.
The grant will span five years, with the first dedicated to planning. The schools set to receive funding are: Anchor Academy, Beauclerc Elementary, Chimney Lakes Elementary, John Stockton Elementary, Mayport Elementary, Mayport Middle, New Berlin Elementary, Oceanway Elementary, Oceanway Middle, San Mateo Elementary, Sheffield Elementary, Southside Estates Middle, and Venetia Elementary.
About the Department of Defense Education Activity (DoDEA)
The Department of Defense Education Activity (DoDEA) is a field activity of the Office of the Secretary of Defense. DoDEA's mission is to plan, direct, coordinate, and manage the education programs for eligible dependents of U.S. military personnel and civilian personnel of the Department of Defense. The DoDEA has congressional authority to provide resources to public schools to support the continuity of education for military-connected students through a competitive grant program. DoDEA's vision of "Excellence in education for every student, every day, everywhere" is realized through this partnership with public school districts.