Nov. 7, 2023 – Impactful leader. Charismatic. Visionary.
These are just some of the words being used to describe Dr. Michael George, who was announced as the district's Principal of the Year on Monday.
George — who is in his third year as principal at Atlantic Coast High School — said this honor had nothing to do with him.

"This is the school, this is the kids, this is my team right here," said George. "I will accept this on behalf of all of them. This is a whole community effort, and I am just happy to take the award for them."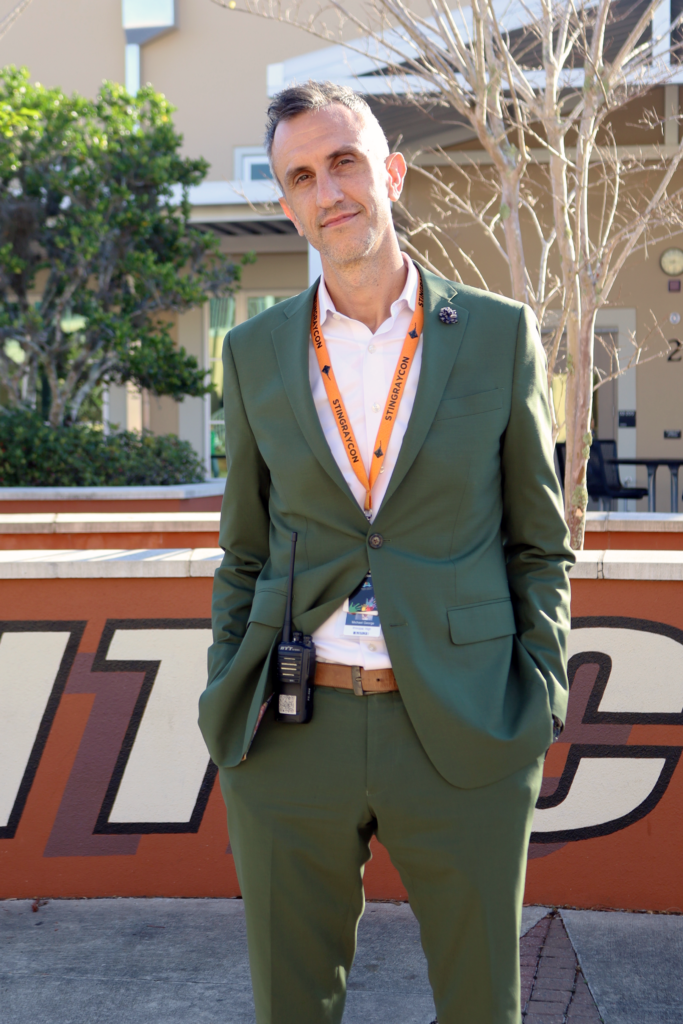 But his colleagues shared several reasons why George deserved the honor. One of those is his work to increase equity by ensuring all students get access to accelerated coursework starting in the ninth grade.
"He's created access," said Region Superintendent of High Schools, Timothy Simmons. "He's debunking the thought that test scores define a student's trajectory throughout their high school career. I'm proud of him, and I'm proud his work is being celebrated."
This was echoed by Superintendent of Human Resources, Vicki Schultz. During the surprise announcement, she praised George for opening AP classes to all ninth graders and putting systems in place to make sure they were successful.
"We are so proud of all that you've done and the vision that you've had," Schultz said. "We think the future of Atlantic Coast and the children here is without bounds because of you."
Originally from Philadelphia, George began his career in 2005 as a social studies teacher and basketball coach at Martin Luther King High School. He served as a principal in New Orleans before moving to Jacksonville to serve as principal at Atlantic Coast.