June 16, 2021 – More than 80 students were eyewitnesses to living African American history on Monday as they listened to one of Jacksonville's original sleeping car porters describe his life in the River City in the early 20th century.
At age 102, Sollie Mitchell, was soft-spoken but eloquent as he talked to the students about graduating valedictorian at old Stanton High School and serving alongside Asa Philip Randolph in the Sleeping Car Porter's Union. Randolph, Mitchell said, was like an uncle to him.
Mitchell's presentation to the students helped kick off the district's first ever Jacksonville African American History Writing Institute.
The three-week program – running June 14 – July 1 – is meant to immerse students in local African American history through talking with special guest speakers and historians and visiting historical sites like the Ritz Theater and American Beach.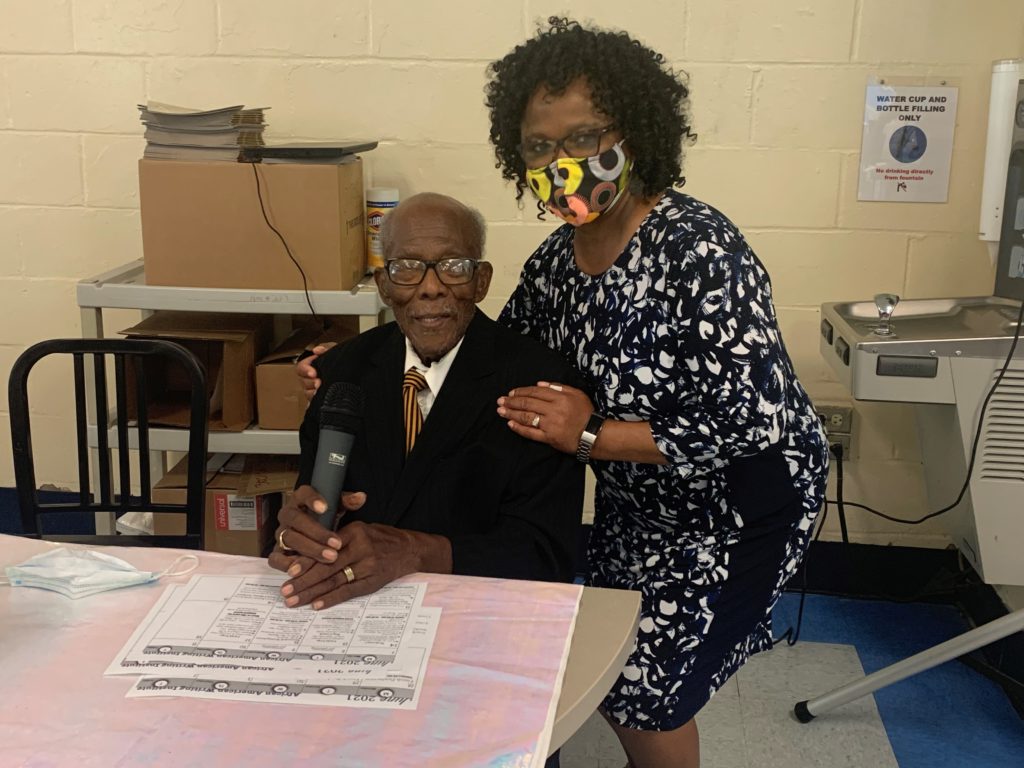 Mitchell's presentation included a Q&A, with students asking the centurion to discuss old Stanton and new Stanton, how he was able to graduate first in his class, and pearls of wisdom he had gained over the years.
"You can be anything you want to be," Mitchell told the students.
His surprise visit was coordinated by Tony Hill, a former state senator and house representative in northeast Florida. There will be several guest presentations over the next three weeks. Wednesday featured Action News Jax anchor, Tenikka Smith-Hughes, sharing tips with students on how to hone their skills as interviewers, writers, and thinkers. Next week's guest presentations include Florida Times Union columnist, Mark Woods.
Below, listen to Mitchell tell students they will soon be great leaders.