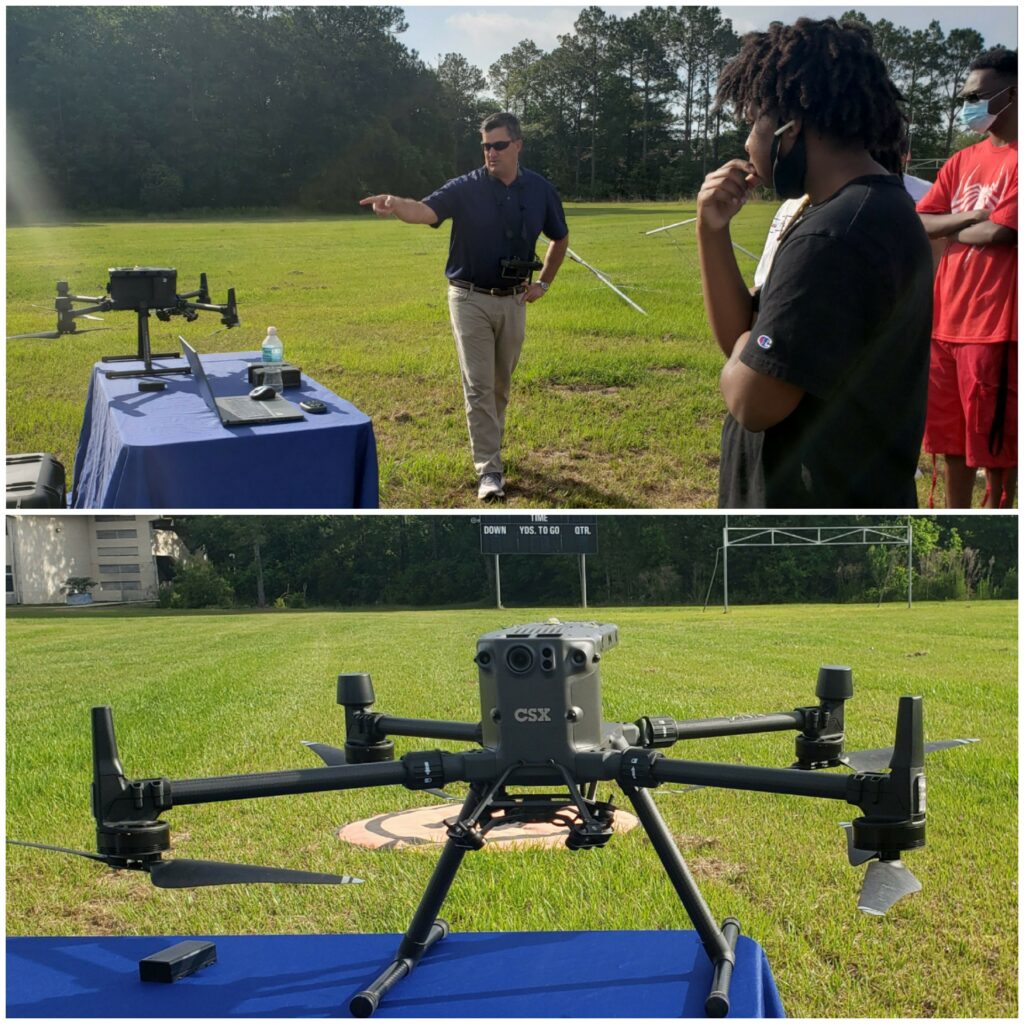 May 16, 2022 – New opportunities for students are taking flight at Frank H. Peterson's aviation academy thanks to the donation of new aerial technology from CSX Transportation, Inc.
The transportation company recently donated six drones to the school's aviation academy. With this donation, Frank H. Peterson will be expanding their emerging technologies and robotics curriculum to include drone technology and piloting for the upcoming school year.
"This donation will be great for our aviation academy," said Justino Paramo, a graduating senior and aspiring commercial pilot. "It will let more students fly drones and get used to different and bigger drones than we've ever had before, and it will let us have more time under our belts and eventually look into careers in the drone industry."
Paramo was one of several students present when CSX visited the school earlier this month to provide hands-on training with the drones. Students were able to take turns operating the various types of equipment, including a robotic dog, which turned out to be a student favorite.
The donation to Peterson is the first part of a larger donation CSX plans to make in their partnership with the district. The company plans to donate more drones to schools throughout the district to bolster existing aviation programs and clubs and help schools create new ones.
"Drone technology and piloting are a growing field," said Dr. Yvonne Spinner, the district's Director of Science for Duval County Public Schools. "Providing opportunities to students to have these experiences is critical to STEM education."
To learn more about the aviation academy at Frank H. Peterson Academies of Technology, visit the schools website.