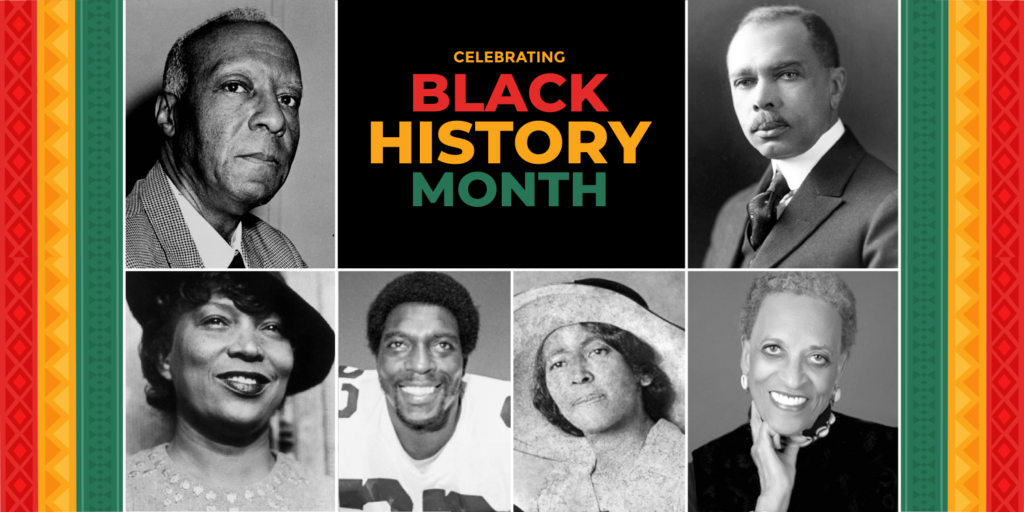 Feb. 1, 2022 – At a time when opportunities for women were severely limited, she ran a profitable business, became a philanthropist, and founded a nursing home, orphanage, and childcare center.
He was a renowned activist who penned an anthem sung by children worldwide today: Lift Every Voice and Sing. And he was a gold-medal winning sports hero who still stands as the only athlete in the world to win both a Super Bowl ring and the top prize at the Olympics.
Eartha Mary Magdalene White, James Weldon Johnson, and Bob Hayes are just three iconic figures from Northeast Florida.
They are among many figures and local heroes who Erin Conklin hopes become household names for all students as Duval County Public Schools works to embed Black history – with a focus in local history – in its K-12 curriculum.
"We are continuously trying to improve and find different ways to ensure that Black history is a fixture throughout the year and not just in February," said Conklin, the district's supervisor of social studies. "Especially learning our local history. Our students have made it clear that they want to see more of this, and we want them to know that we hear them, and we're moving forward guided by their input."
In Teaching African American History in Duval County, Team Duval News sits down with Conklin to explore how her team is getting closer to this goal. This includes the publication of a new African American Studies resource book just for Duval County Public Schools students.
The book contains dozens of primary and secondary sources on the Black experience in America. For example, students can read transcripts from an oral interview with a survivor of the Rosewood massacre. Or a letter from Mary McLeod Bethune to then President Franklin D. Roosevelt on the leadership roles Black women could take to bolster democracy.
This book is available exclusively to students enrolled in the district's African American History elective course. While Black history is taught year-round, this course is offered as an elective to help students take a deeper dive.
Until this year, it was only available to high school students. As Team Duval News shares in the video, it is now available at two middle schools: Springfield Middle and Lake Shore Middle. The goal, says Conklin, is to expand the course into all middle schools and then elementary schools.
"It has been amazing to witness the passion and pride our students have in exploring history, especially lesser-known local history," said Conklin. "They appreciate well-known figures like Martin Luther King Jr. and Rosa Parks, but they're eager to go beyond that and discover the individuals who lived and raised families and impacted Jacksonville."
This thirst for local history led to the creation of the district's first-ever Duval County African American History Summer Writing Institute this past summer. Through tours and field trips, the three-week program gave approximately 80 students an opportunity to gain first-hand knowledge of historical people and places in Jacksonville.
This includes their once in a lifetime meeting with Sollie Mitchell. The 102-year-old gave the students a centurion's perspective of Stanton High, which he attended at a time when schools were segregated and Stanton was a high school for Black students. He also recounted what it was like to work alongside A. Philip Randolph in the Sleeping Car Porter's Union.
The district, said Conklin, plans to host another writing institute this summer.
"These are small steps we're taking," said Conklin. "But I am confident that we're heading in the right direction. Black history is American history, and we will continue to work hard to ensure that students know the names and stories of Eartha Mary Magdalene White, James Weldon Johnson, Bob Hayes and other local heroes."