June 5, 2023 – There are a couple new top dogs in town!
A Belgian Malinois named Maverick and a Chesapeake Bay Retriever/Poodle mix named LEO are two new furry additions to the Duval County School Police force, fulfilling a years-long goal of district leaders to create a K9 unit.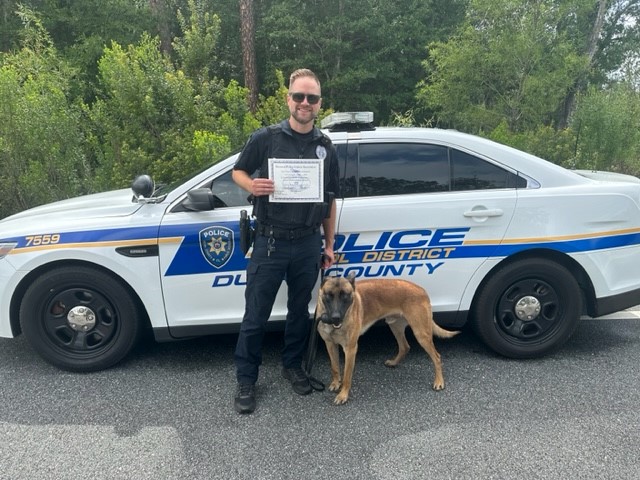 While LEO is still in training, K9 Maverick was officially sworn in during a special ceremony on Wednesday, May 31. Along with his handler, Officer Joe Baker, he completed his K9 Firearms Detection Certification, giving Maverick the distinction of being the first firearms detective K9 in Northeast Florida.
With a specialty for sniffing out firearms, he will assist school police with conducting random school searches, investigating threats, and working large events.
School police leaders hope his four-legged companion, LEO, will join him soon as the canine is working diligently toward certification in detecting narcotics. His handler is Officer Alison Connolly.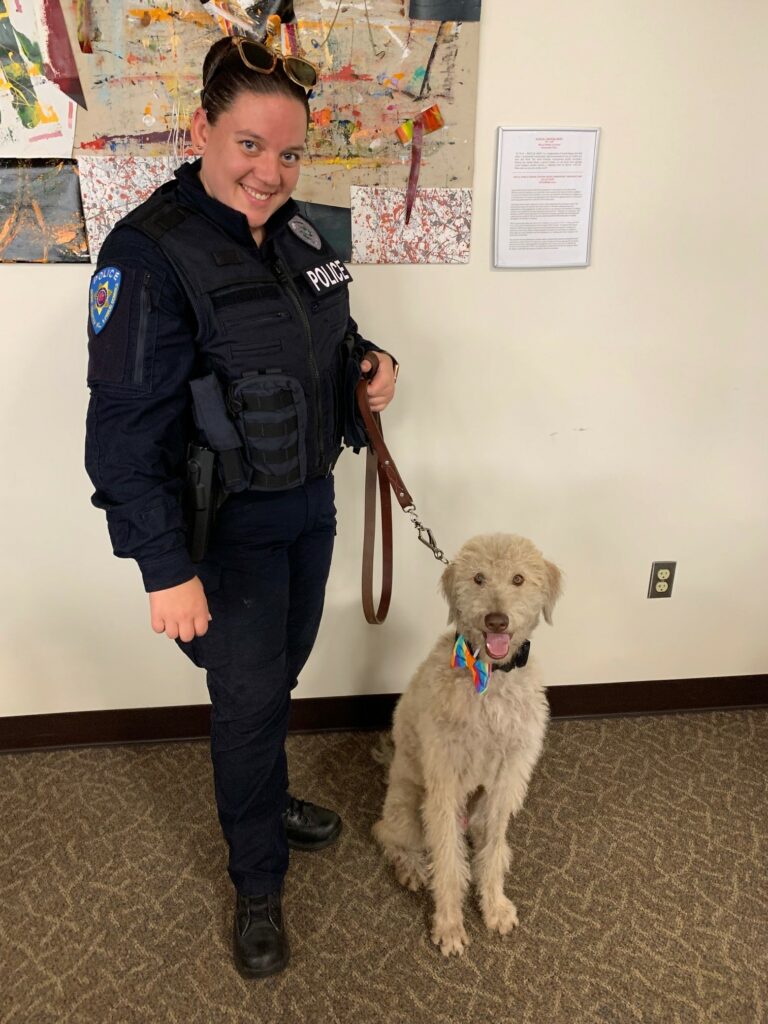 Forming this new unit would not have been possible without the support of many community and law enforcement partners, including the Clay County and St. Johns County sheriff offices.
Maverick, who was donated to the school police force on March 17, began training with the Clay County Sheriff's Office K9 unit on March 20. The St. Johns County Sheriff's Office has been providing guidance to school police over the last several years in creating a K9 unit. They were instrumental in the district obtaining and training LEO.
Maverick's swearing-in ceremony was captured in the video clip below. Watch to see Maverick receive his badge and attempt to be still as the oath of office is read.
(Note – LEO is an acronym for Law Enforcement Officer.)